Call to Artists! Participate in 2012 Predictions Group Show!
Sat, December 3rd, 11
The 2012 Predictions show's subject, as it suggests, is in theme to your interpretation of what you as an artist may predict will happen in 2012. 2012 is almost upon us! What will happen? Cosmic awakening, third eye opening rebirth or cataclysm and destruction?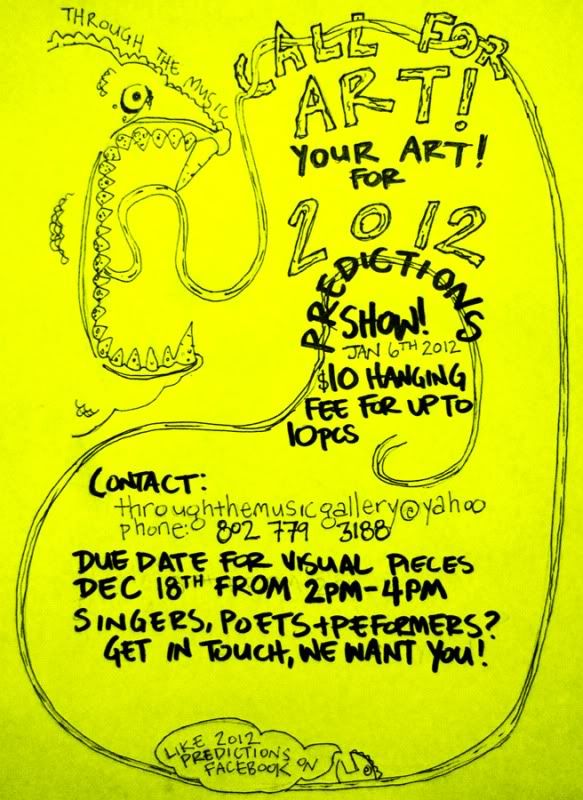 Artists may submit up to 10 visual pieces of art for $10, other types of art will be considered; i.e. song, interpretive dance, puppetry, beat poetry, etc.
We are asking artists to drop off their work Sunday, Dec. 18th between 2pm and 4pm. The show opening will be held on Friday, Jan. 6th 5:30-8:30pm, and featured throughout the month of January…
If you have questions please let us know, check out the facebook (search 2012 Predictions), and let all your friends know!